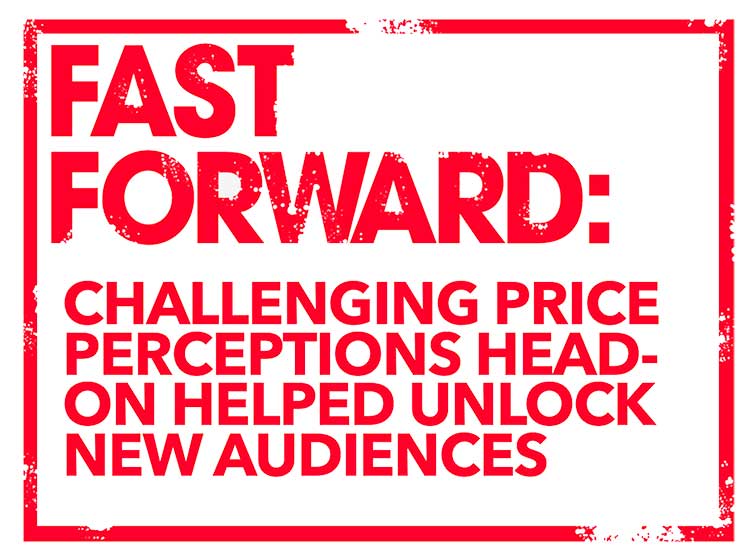 VALUE YOU CAN MEASURE
In a pretty short period of time, we've helped Hillarys leap ahead when it comes to promoting style, range and simplicity. Brand TV, Direct Response TV, Sponsorship and social content have been instrumental in our story so far.
 
Next, we needed to tackle value. Something they stand for and deliver against, but it wasn't resonating. How could we align this with their unique made-to-measure products? By addressing it head-on with a big promise of: 'Value you can measure'.
 
Evocative and imaginative, Hillarys went from 'wow, my room's transformed' to 'wow, that was good value too' in the time it takes to put up a set of made-to-measure curtains. Well, almost.