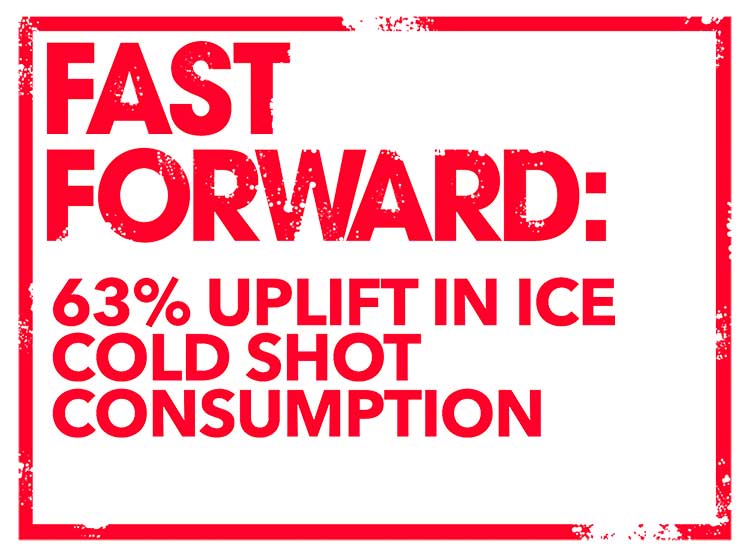 THE SECRET IS ICE COLD
The perfect serve for Jägermeister is ice-cold, served at minus 18 degrees. Who knew?
 
Not many people it turned out, so we set about lifting the lid on this compelling truth: everything is made better with ice.
We made a tapestry of creative work that entered and became a part of the Gen Z world. Linear videos, snackable social backstories, Gif libraries and digital assets tell the secret. With a hero film that shows dancers take their skills to another level on an iced dance floor – whilst in the bar Jägermeister shots are served with the same iced-precision. It's high energy and cuts through.
To complete the sharing of the secret, brand advocate and global celebrity DJ Majestic produced a soundtrack that hit bars and clubs everywhere.