RBR appointed as strategic and creative agency for Blistex, Dentinox, Snufflebabe and Flourish.
Leading Health and Beauty business DDD Limited has appointed Red Brick Road as its lead strategic agency. Red Brick Road was appointed without a competitive pitch.
The remit sees Red Brick Road take on strategic and creative responsibilities for three household brands – Blistex, the lip health brand spanning cold sore treatment and everyday lip care; Dentinox, the brand which helps parents to treat baby ailments including teething, colic and cradle cap; and Snufflebabe, the UK's leading baby decongestant brand. In addition, Red Brick Road is supporting DDD with the launch of its new Flourish brand, designed to support women through Menopause.
The appointment does not affect DDD's relationship with its other agencies across its licensed brands such as Fenjal, Odor-Eaters and Mum deodorant.
Red Brick Road's first campaign breaks for Dentinox in the second half of September, to establish the brand's new strategy as 'The Fixer' for parents, during those moments when they need help for their baby. The campaign proves the efficaciousness of the Dentinox range, under a new campaign platform 'Helps Bring Back Happy', reassuring parents that they can depend upon Dentinox to keep their children happy, despite the challenges of teething, colic and other minor baby ailments.
The campaign will run across parenting magazines, digital and social channels, with media planning and buying managed by TCS.
This will be followed in Q4 by a new integrated campaign for Blistex, promoting a refreshed product range and packaging.
Commenting on the news, Sian Rimmer, Marketing Director of DDD Ltd said "RBR share our ambition to make our brands receive the fame they deserve. We've found their strategic and creative approaches encouragingly refreshing and can't wait to see them come to life across our beauty & healthcare product ranges."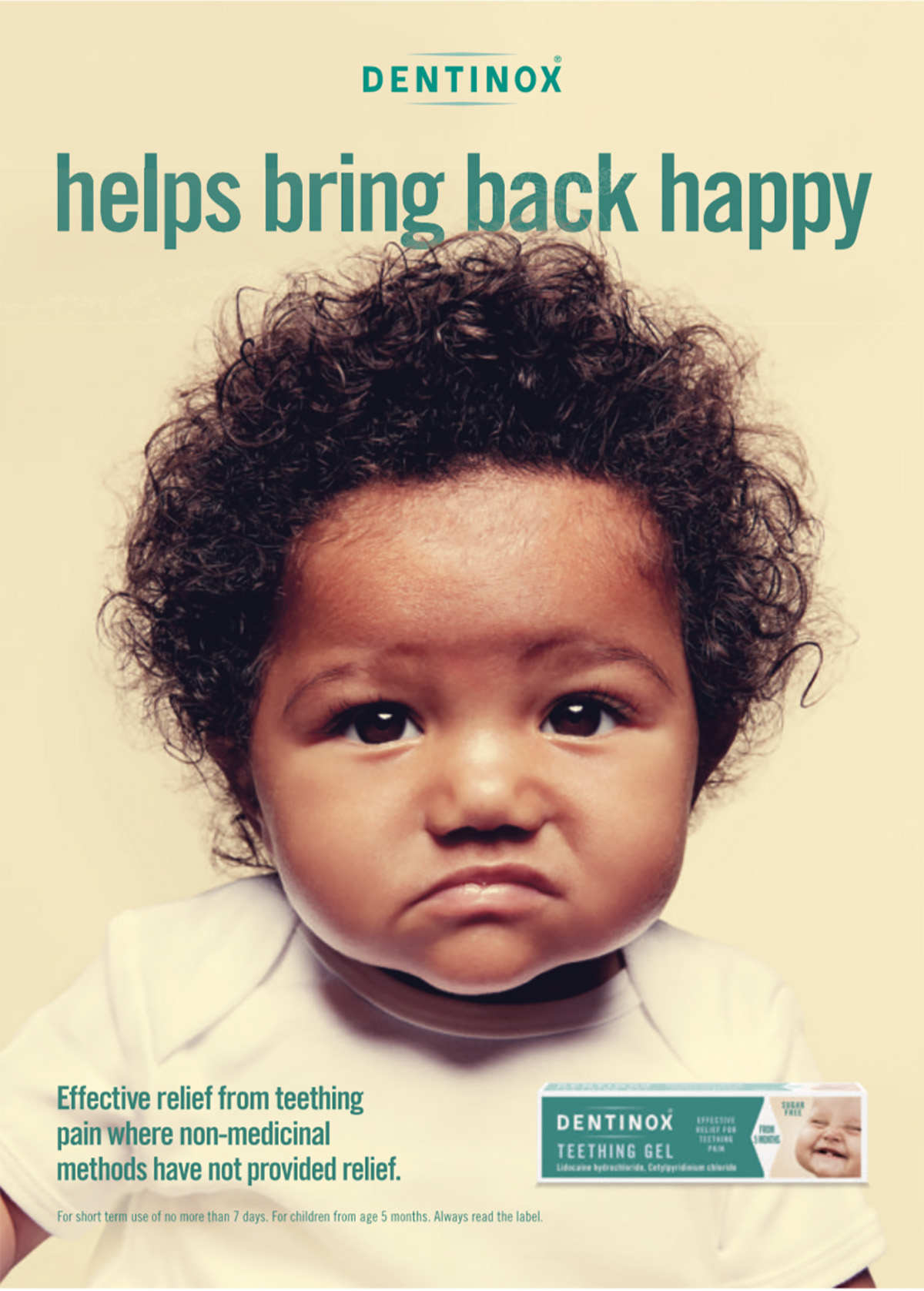 For more information, contact David Miller on 07717 531 405 or david.miller@redbrickroad.com